We founded Redmount Capital Partners in December 2014 bringing together years of past institutional asset management, private equity investment, and business ownership experience, combined with our entrepreneurial, independent, and boutique vision. We believe our clients need advisers who understand what it takes to build businesses and have first-hand experience in managing risks, growing wealth, and protecting the financial legacy.
OUR DIFFERENCE
We are free to see the big picture and think long-term
Independent partnership-owned firm that has achieved a high level of financial sophistication.
Founded by leveraging business ownership, private equity, and institutional asset management experience.
Business-owner focused, with the understanding of what it takes to build and grow business and financial interests over time.
Acting only in the best interests of clients, serving as proud stewards of their strategic vision.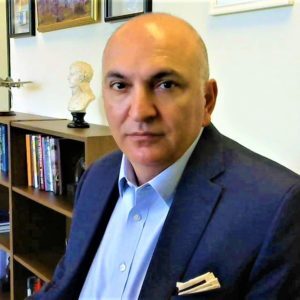 Armen A. Grigorian
Founding Managing Partner
Armen works with a limited number of successful entrepreneurs and business families. Since 1994, he has had the privilege of working with clients as they transformed from business owners to business families and to business dynasties, along the way helping them evaluate and execute capital allocation and investment strategies and numerous key events such as selling or buying businesses, recapitalization, and business and estate transitions.
Establishing a valued relationship with clients is essential for Armen. He believes that quality advice requires an in-depth understanding of client priorities and strategy, combined with absolute discretion and access to institutional-class resources.
Started his career at RBC Centura Bank in 1993 as a commercial banker. In 1994, founded a boutique firm to serve as a U.S. middle-market private equity, private debt, and property investment correspondent for European-based family offices and Nomura, Deutsche Bank, Daiwa. After a rapid business growth, in 1998 made his firm part of Lehman Brothers, continuing to lead it, now as part of a $300 billion global investment bank. In 2002, separated the business unit from Lehman Brothers, continuing to grow it as an independent firm. 
---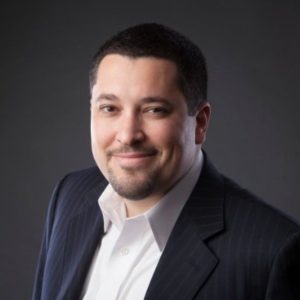 Curtis E. Hollowell, CPFA
Founding Managing Partner, Chief Compliance Officer
Curtis provides thoughtful advice and valuable resources to meet the demanding needs of today's small to medium-sized businesses. Curtis is currently Redmount's practice group leader for corporate retirement plans and also serves as the firm's Chief Compliance Officer.
Curtis enjoys finding creative solutions to the complex issues corporate plan sponsors face in today's rapidly evolving environment.
Curtis is actively involved in the Juvenile Diabetes Association and is currently the Vice President of Special Kids Interested Parents, a local charity serving the needs of children with autism and learning disabilities.
Started his career in 2004 with US Bank, offering bank customers access to investment and capital markets. In 2008, started his pension and retirement plan investment advisory business on the platform of Principal Financial Group and grew it into a leading Southern California regional player. In 2015, merged the business to co-found Redmount Capital Partners.
---