Private. Independent. Entrepreneurial.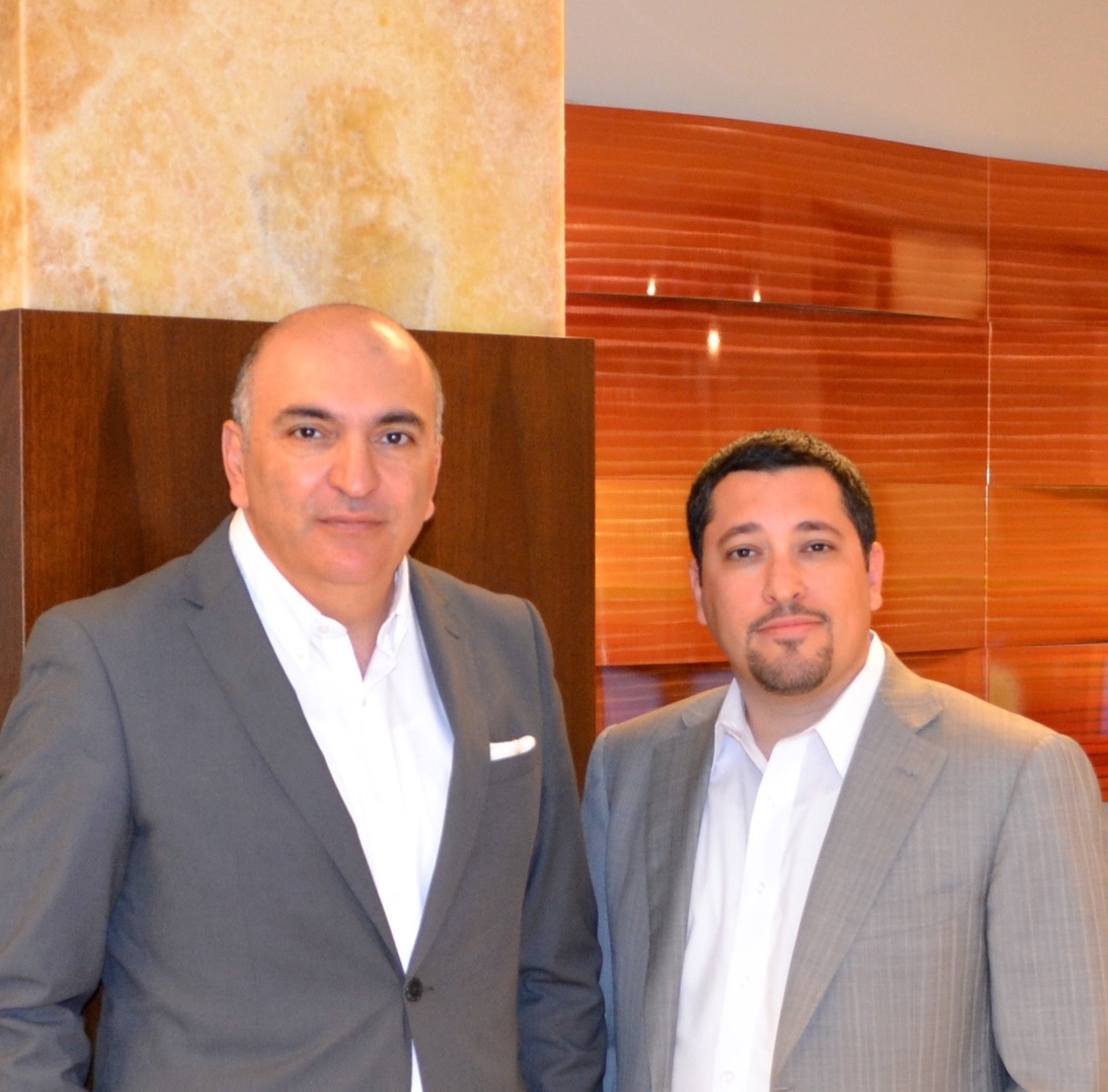 "We founded our firm by bringing together years of past institutional asset management, private equity investment, and business ownership experience, combined with our entrepreneurial and independent vision. We believe our clients need advisers who understand and have first-hand experienced what it takes to build businesses, manage risks, grow wealth, and protect financial legacy."
Armen A. Grigorian and Curtis E. Hollowell. Co-Founders and Co-Managing Partners.
How We Are Different?
We are free to see the big picture and think long-term
---
We are an independent partnership-owned firm that has achieved a high level of financial sophistication.
Our co-founders have business ownership, private equity, and institutional asset management experience, enabling us to understand what it takes to build and grow business interests over time.
Each of our professional partners/owners oversee firm's key  business lines while relying on each other on delivering comprehensive suite of solutions for clients.
We are big-picture oriented and long-term focused. That is why our clients call us first to help them grow their business and financial enterprise.
Our Presence
We serve our clients from our offices in Newport Beach, CA and Midtown Manhattan, New York. See contact details here.
Armen A. Grigorian
Co-Founder and Managing Partner
Armen leverages over 25 years of asset management and private equity experience to co-lead Redmount Capital as a 1-call financial counselor and investment advisor to successful entrepreneurs, smaller family offices, trusts, and foundations. Started his career in 1993 at Tucker Federal Bank (now RBC Bank) after obtaining a BA in Business Administration. In 1994, formed Credit Sovereign, as it was retained to manage private equity strategies for a Netherlands-based investment fund and a $200-million Atlanta-based family office. In 1998 sold Credit Sovereign to Lehman Brothers, continuing to lead and grow the business, now part of a $300 billion organization. In 2002, led a team to repurchase the business from Lehman Brothers, with the backing of Defoe Fournier Cie., a venerable private banking firm founded in 1824, separating it as Defoe Redmount. In total, Defoe Redmount has invested over $3 billion in middle-market companies, from its own capital and on behalf of Deutsche Bank, Lehman Brothers, CIBC Oppenheimer, and Defoe Fournier. In 2010, parallel with Defoe Redmount, established Redmount Financial on the private client services platform of BofA Merrill Lynch, which later separated and merged with Curtis Hollowell's corporate retirement/pension plan business, becoming Redmount Capital Partners, an independent Registered Investment Advisory firm.
---
Curtis E. Hollowell, CPFA
Co-Founder and Managing Partner
Curtis provides thoughtful advice and valuable resources to meet the demanding needs of today's small to medium sized businesses. Curtis is currently Redmount's practice group leader for corporate retirement plans and also serves as the firm's Chief Compliance Officer. Curtis enjoys finding creative solutions to the complex issues corporate plan sponsors face in today's rapidly evolving environment. Curtis is actively involved in the Juvenile Diabetes Association and is currently the Vice President of Special Kids Interested Parents, a local charity serving the needs of children with autism and learning disabilities.
---
Vincent C. Catalano, CFA
In addition to serving as Chief Investment Officer of Redmount Capital Partners, Vincent Catalano, CFA appears regularly in the financial media (Bloomberg TV & Radio, Financial Times, Wall Street Journal, CNBC, Yahoo Finance, foxbusiness.com, BNN TV, New Delhi TV, CCTV - America, Barrons, Reuters) and is a frequent guest speaker at various major investment forums and CFA Societies, including the highly acclaimed "Market Forecast Series". He is author of "Sectors and Styles" (Wiley 2006) and is a past president of the New York Society of Security Analysts and a Nonresident Senior Fellow at the Information Technology and Innovation Foundation. Attended The Juilliard School and New York University and earned his CFA charter in 1986. Started his career in 1977, serving as senior financial advisor at Merrill Lynch, until 2000. Prior to joining Redmount Capital Partners, was Global Macro Strategist at Blue Marble Research, economic and markets advisory firm for family offices, foundations, and endowments.
---